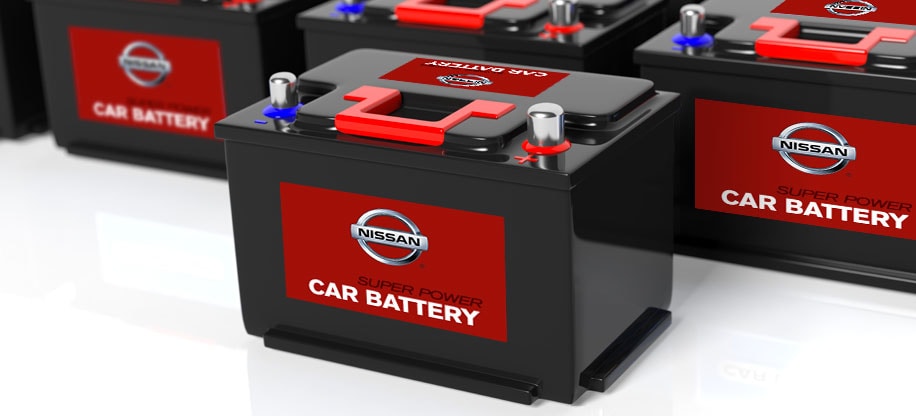 Bring your vehicle to Nissan of LaGrange today for a free battery diagnostic test if you notice these symptoms of a failing battery:
Slow cranking when starting your vehicle
Clicking noises when pressing the ignition button or turning your key
Interior lights are dim when you open the doors
The battery warning light on the dashboard stay lit when your Nissan is running
Corrosion on the positive and minus battery terminals when you pop the hood
Blown fuses
You need to jump start you vehicle to get it going
If your Nissan (or other make of vehicle) has been slow to start, or if the lighting and electronics have been dim, it may be time to replace your battery. Most car batteries last about four years, but extreme weather and charging system issues can significantly reduce a battery's lifespan. If you have noticed any of the above symptoms, it may be time to consider battery replacement. Our technicians will also check the entire starting and charging system, including the starter, battery, and alternator to get a better picture of what may be causing your problem. 
We at Nissan of LaGrange offer Nissan Genuine Replacement batteries with a factory-backed limited warranty. Our technicians can inspect, service and replace your Nissan's battery with no appointment, so stop by today. You can also call us at 706-884-1744, or if you really want, schedule a time online.