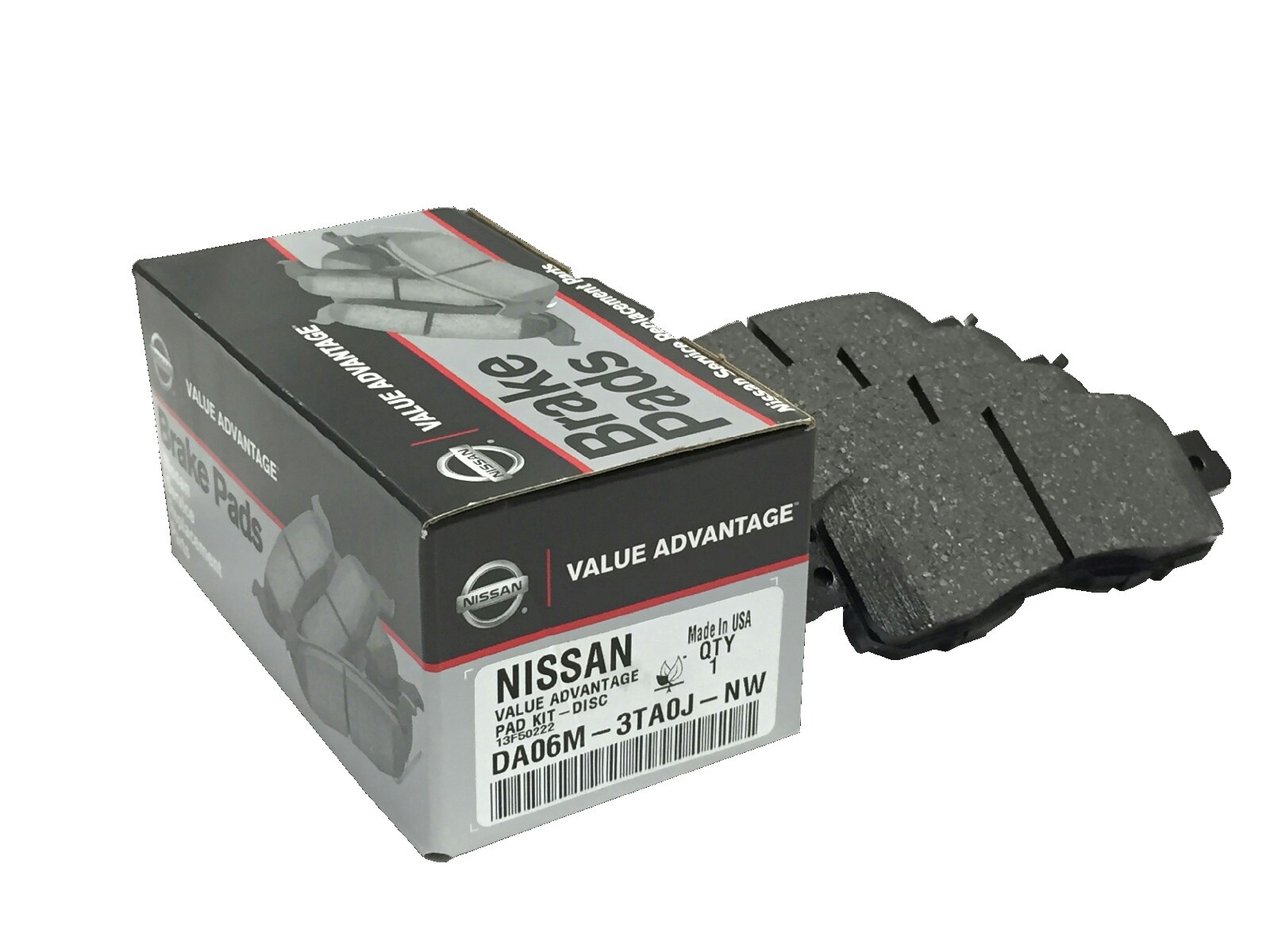 Brakes are one of the most important safety features of your Nissan vehicle. Every time your brakes are used, the brake pad material gradually wears down. That's why the brake pads and rotors should be regularly inspected by our Nissan factory trained technicians. We will let you know when it's time to replace those pads. If you w too long to replace the pads, metal to metal contact can result and damage your brake rotors. This can result in a much more expensive repair than you would experience had the brakes been properly maintained.
Choose the Nissan of LaGrange difference and prevent costly repairs with periodic brake maintenance. Our factory trained technicians will replace the pads on your Nissan with Genuine Factory Parts that were designed for your specific vehicle. If there are any additional concerns uncovered during your Nissan's brake inspection, we will inform you immediately.

How do I know my brakes need attention?
Do you hear chirping, grinding, or whistling noises when applying your brakes? The brakes on most Nissan vehicles will let you know when it's time to replace your brakes. They have a metal warning indicator that makes the "chirp" to let you know it's time for your Nissan brake service.
Schedule your service online
, call 706-884-1744, or just stop on in.
Our factory trained service professionals at Nissan of LaGrange provide any of these brake services and repairs:Inspection of brake pads and rotors
    Inspection of brake hydraulics and hardware
    Factory recommended brake fluid service using Genuine Nissan Brake Fluid
    Brake pad replacement
    Replacement or resurfacing of brake rotors
Check out the video below from Nissan showing effectiveness of Nissan Genuine Brake Pads.